JR STREET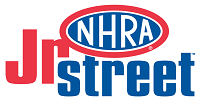 The NHRA Jr Street Racing Program offers teenage boys and girls ages 13-16 the opportunity to race against their peers in full-bodied street vehicles with an adult co-driver as their teammate that combines racing and car safety.

Rules
- GENERAL TRACK RULES
- All Jr Street participants must have a - Jr Street License includes NHRA Membership
- All must follow NHRA Rules - For detailed rules and amendments please see NHRA Jr Street Rules Online
- All participants must have a MINOR RELEASE FORM signed by both parents or guardians.
Jr Street Categories
Win 2 Rounds, Win a Trophy!
Introduced in the 2017 Season - All participants currently run together until the growth of this class would call for further breakdown.
Jr Street Competitors run at all regular events!
Special Events for Jr Street Drag Racers
GCR Championship Series - see schedule for series dates
Held at - Grove Creek Raceway - Grove City MN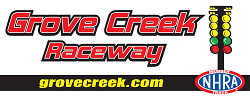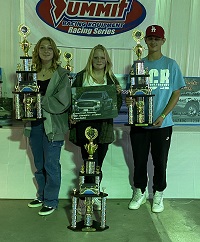 2021 Jr Street Trophy Getters!
3rd-Annika Baker, 1st-Alexa Baker, 2nd-Mikey Amos

-- $35 entrance fee to be eligible (sign up at track before first points race)
-- Count your best points races of the season (see schedule for details)
-- Points awarded for attendance and rounds won
-- Top point getters earn Prizes and Trophies awarded at presentations